Fun Facts
Edit
She shared her name with another character from the Nansei universe - Shokubutsu, however since Shokubutsu Rui is a cancelled character it is speculated that she was redesigned as Shokubutsu.

Despite this speculation, Rui herself was eventually redesigned and renamed Rui Kurage.

Rui means "weak" or "thin". Her former last name means the same thing as the other Shokubutsu.
She was formerly an 18-year-old human living in the Bamboo Forest, with an ability to create bamboo forest and the occupation of protecting the environment.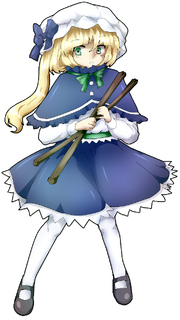 Ad blocker interference detected!
Wikia is a free-to-use site that makes money from advertising. We have a modified experience for viewers using ad blockers

Wikia is not accessible if you've made further modifications. Remove the custom ad blocker rule(s) and the page will load as expected.